The orchestra's roots can be traced to 1970, when it was organized by the Accordion Teachers' Association of New Jersey. Over the next ten years it performed at various community functions throughout the state under the direction of its first conductor, Dr. Jacob Neupauer of Philadelphia.
In 1980 the orchestra members took a leave of absence, but four years later the membership was reorganized under the direction of the late Eugene Ettore of Livingston, New Jersey. In 1985, Daniel Desiderio was invited to act as a guest conductor of the orchestra and a few years later the A.T.A. of NJ appointed him as conductor in residence. The name of the orchestra was formally changed to the Accordion Pops Orchestra and its membership was expanded beyond the original members from New Jersey to include performers from Connecticut, Massachusetts, Pennsylvania, New York, Delaware, Maryland, and Rhode Island. Maestro Desiderio retired as conductor in May 2011 and turned over the baton to Al Terzo.
The largest professional accordion orchestra of its kind on the East Coast, the group consists entirely of accordions plus percussion instruments. In addition, the orchestra often accompanies guest soloists including pianists and vocal artists.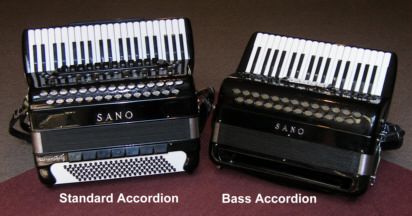 Utilizing scores from a full symphonic orchestra, the players are normally divided into four sections that provide melody and harmony. In addition, the orchestra utilizes a single bass accordion with special reeds tuned to reach a lower octave. This accordion can be recognized by the audience because it is the only one with a right-hand keyboard but no left-hand bass buttons. (Incidentally, even though all of the other instruments have bass buttons, with the exception of solo performances no one uses them while playing in the orchestra.)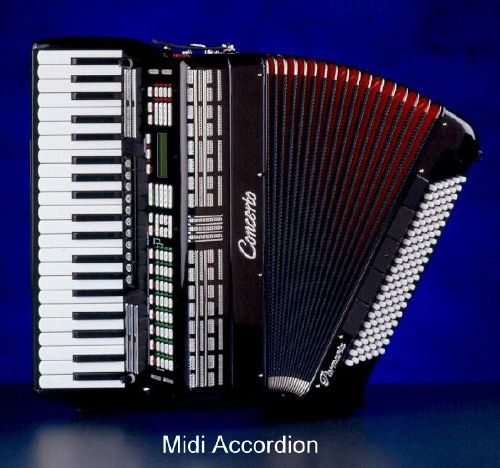 The orchestra also utilizes a midi accordion, which adds electronics to the acoustic accordion, allowing it to simulate the sound of literally hundreds of different instruments. These sounds are controlled from the accordion but produced in a separate midi module, which is attached to an amplified speaker.

The resulting sound is unique; a common reaction from people attending one of our concerts for the first time is, "I can't believe what I just heard could come from accordions alone!"


Much of the orchestra's music needs to be transcribed to accommodate the range of the accordion. While accordion transcriptions are sometimes available for symphonic pieces, most often they must be produced. The orchestra has drawn on the talents of the conductor and its members for this arduous task.
Most of the twenty-five plus members of the orchestra are professional musicians or teachers. Many are soloists in their own right. The orchestra performs a repertoire of light classical, Broadway, big band and popular music. It has entertained audiences at concert halls, county fairs, festivals, schools, and playhouses at many locations primarily in New Jersey, Pennsylvania, Delaware, and New York.